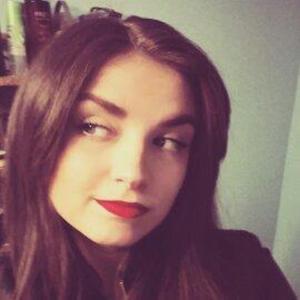 Amber Rae
Special guest
Amber is an Okanagan resident prone to indulging in fringe topics, areas of the macabre and all that disrupts the mundane. After obtaining a degree in International Relations at UBCO and being thrust into the workforce Amber realized the need to continue pursuing knowledge and engaging with topics of fascination – and thus, Into The Portal was born! Currently, Amber spends the majority of her time dreaming up horror fiction, researching the paranormal, getting rowdy with Stella the boxer dog, and working in the Okanagan wine industry. Cheers to all who are ready to dive into the Portal.
Amber Rae has been a guest on 1 episode.
May 2nd, 2018 | 1 hr 29 mins

abductions, aliens, angikuni, canada, cressie, cryptids, garageband, ghosts, haunted, lake monsters, macbook, microphones, montreal, pirates, provinces, rcmp, ufos

This week, Brian and Angelo welcome Amber and Andrew from Into the Portal to briefly talk about starting a podcast, their tech setup, and learning about how to podcast on the fly. The foursome then continue their creepy tour of Canada that started on Into the Portal and take a look at some UFOs, cryptids, pirates, ghost ships, and hauntings. Join us as we go from Angikuni Lake in Nunavut, to Roberts Arm in Newfoundland and everywhere in between.