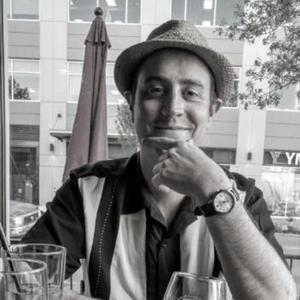 Andrew McKay
Special guest
Andrew is a Kelowna based podcaster obsessed with researching all things weird and unexplainable with good craft beer in his hand. After studying International Relations at the University of British Columbia Andrew realized that his real passion is writing down his theories on unexplained phenomenon and stories, beginning with a long-standing interest in Pre-Columbian Transoceanic Contact theories. However, it is listening to different paranormal and mythological podcasts that has inspired both Amber and Andrew to take their own research and bring some of these strange findings to the podcast world.
Andrew McKay has been a guest on 1 episode.
May 2nd, 2018 | 1 hr 29 mins

abductions, aliens, angikuni, canada, cressie, cryptids, garageband, ghosts, haunted, lake monsters, macbook, microphones, montreal, pirates, provinces, rcmp, ufos

This week, Brian and Angelo welcome Amber and Andrew from Into the Portal to briefly talk about starting a podcast, their tech setup, and learning about how to podcast on the fly. The foursome then continue their creepy tour of Canada that started on Into the Portal and take a look at some UFOs, cryptids, pirates, ghost ships, and hauntings. Join us as we go from Angikuni Lake in Nunavut, to Roberts Arm in Newfoundland and everywhere in between.