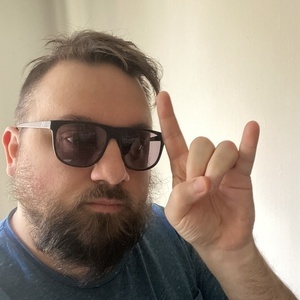 Brad Christopher
Special guest
Brad Christopher is the host of the YouTube channel The Overdrive.
For the last 7 years, he's been dropping videos daily dispensing nuggets of rock and roll knowledge.
He's the maestro of musical mayhem, here to entertain all of you rock dudes and dudettes with insightful commentary about everything loud.
Brad Christopher has been a guest on 1 episode.
April 1st, 2023 | 5 mins 18 secs

Hey hepcats, rock dudes and dudettes, it's yer musical maestro of mayhem Brad Christopher here with another episode of The Overdrive. Today we're talking about "legendary" bands that I think rule... and suck. Check me out and don't forget to like, subscribe and leave a comment below the video. Big thanks to today's sponsor GambleX.net