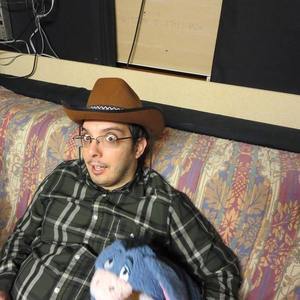 Bruno D.
Special guest
From the province of Quebec, Bruno D. (not to be confused by other Brunos in the same region) works as a developer. When he's not click clacking away as his keyboard, he pursues his other passion: studying Biblical materials.
His own foray into the paranormal and conspiratorial was in his late teens with the glory days of Google videos, but since then, with his own mix of tech and theology, Bruno D has developed his own distinct skepticism and broad sense of humor.
Unable to be contacted by any non meatspace methods, this is most likely the most information written about him since the fake MySpace pages of 2005.
') delete table site;
Bruno D. has been a guest on 2 episodes.
March 27th, 2019 | 13 mins 6 secs

Brian has disappeared and this episode seeks answers.

March 13th, 2019 | 1 hr 8 mins

cobol, programming, videogames, web development, wrestling

With Angelo on vacation, Brian is joined by long-time friend Bruno for a fun talk about web development, aging tech, videogames, and a foray into wrestling curses and weird happenings.