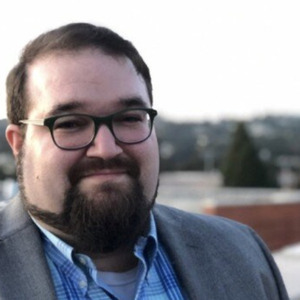 Chris Cogswell
Special guest
Dr. Chris Cogswell is the founder and host of the Mad Scientist Podcast and has earned a PhD in Chemical Engineering with a focus on nanomaterials for adsorption and separations. With his background in science, Chris often views the paranormal from a scientific point of view which some would consider highly skeptical. On his podcast, Chris and his co-host Marie Mayhew approach topics like UFOs, conspiracy theories, and the paranormal in a well-researched yet humorous way. Chris is also the Chair of the Science Advisory Board of Sky Hub, which aims to develop an open source observational science platform to track Unidentified Aerial Phenomena.
Chris Cogswell has been a guest on 1 episode.
June 9th, 2021 | 1 hr 46 mins

Brian and Angelo welcome Chris Cogswell to discuss the paranormal, UFOs and UAPs, and streaming on Twitch.