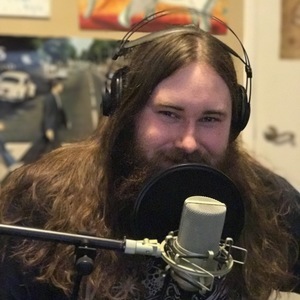 Sam Fredrickson
Special guest
Sam Fredrickson has channeled his longtime interest in the paranormal into the excellent Not Alone podcast, which he hosts alongside the more skeptical Jason Moitoso.
Not Alone began in February of this year and has quickly gained a large following, mainly because of its informative and conversational style - with Sam and Jason playing off each other to great results.
You really can't help but like the duo, even when you disagree with them, which will pretty much happen every episode, since they often approach their topics from different sides.
Sam is an ideal guest for Double Density since he not only hosts a paranormal podcast, but also works with everyone's favourite fruit branded technology on a daily basis.
Sam Fredrickson has been a guest on 2 episodes.
January 2nd, 2019 | 1 hr 23 mins

apple, flying saucers, nintendo, smash brothers, stardew valley, tech, tts, uaps, ufos

Brian and Angelo ring in the New Year with their friends Sam and Rob.

November 22nd, 2017 | 1 hr 44 mins

apple, guest, iphone, macbook, magic, ouija, podcasting, skinwalker, tech

This week, Brian and Angelo welcome Sam Fredrickson from the Not Alone podcast to discuss everything from how he met his cohost Jason Moitoso, to what it's like to work with technology, as well as his love for Magic: The Gathering.