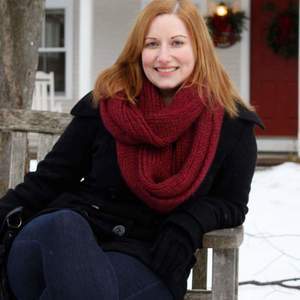 Steph W.
Special guest
Steph is a native Montrealer who enjoys a myriad number of fun activities, including waxing nostalgic about video store rentals, long-forgotten '90s TV shows and the original (and only) 151 Pokemon. She also loves a good book and you can find some choice picks on her Instagram account @cafereads.
She's also engaged to Brian!
Steph W. has been a guest on 3 episodes.
July 24th, 2019 | 42 mins 44 secs

icq, irc, messageboards, messenger, movies, msn, napster, nostalgia, ouija, p2p, wedding

With Angelo on vacation, Brian is joined by his wife Steph to discuss their recent wedding, instant messenger memories, scary movies, haunted houses and Ouija board usage.

March 27th, 2019 | 13 mins 6 secs

Brian has disappeared and this episode seeks answers.

February 20th, 2019 | 1 hr 6 mins

cd, crystals, movie, music, netflix, sedona, vcr, vortexes, yoga

A look back at tech rituals of old, and then the duo takes a trip to Sedona and get sucked into a vortex.