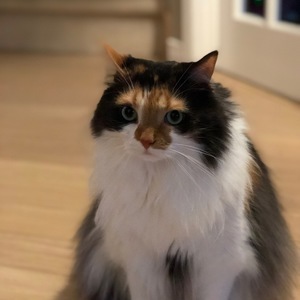 Lollypop
Special guest
Lollypop has been a guest on 3 episodes.
May 16th, 2018 | 52 mins 26 secs

ai, alex jones, aliens, apple, cryptids, google, imac, jobs, robots, seti, space, spam, twitter, work

This week, Brian and Angelo celebrate SPAM's 40th birthday, look back at 20 years of the iMac, discuss how hard it is to run the @mta Twitter account, and look at what Google has in store for us with Duplex, a more human sounding Google Assistant. Then in the paranormal section, Brian has Angelo react to a conspiracy packed podcast, which leads them to doubling down on Vegas-style odds on the things that happen in Alex Jones' life.

December 13th, 2017 | 54 mins 50 secs

ark, curse, facebook, flip phone, imessage, indiana jones, mac, religious, support, tech, youtube

This week, Brian is flummoxed by a coworker's use of a flip phone, while Angelo helps out at the office with some Mac tech support. This leads to a discussion about family tech support and how to deal with it. When things move to the paranormal, they have a closer look at the legendary Ark of the Covenant, and how it was prophesied to melt the face of anyone that got too close to it.

November 15th, 2017 | 1 hr 14 secs

apple, apple watch, cats, curses, egypt, kids, moon, mummy, password, pyramids, security, tech, youtube

This week, Brian has some follow up thoughts about passwords and security, Angelo ponders if there's an Apple product he wouldn't buy, and then the duo take a look at how quickly watching children's content on YouTube can degenerate into something horrific. Shifting to the paranormal, Angelo's son has some chilling news about the Moon, our hosts question a new void in the Great Pyramid, and is there any truth the the Mummy's Curse? There's also a surprise guest that makes a short appearance midway through the show.