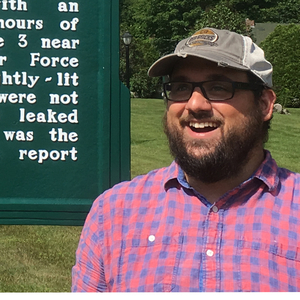 Brian
Co-Host of Double Density
Host #1 of Double Density. Show's producer and secondary researcher.
Fav things include: collecting old paperback books about UFOs, watching trash cinema and spending time abroad.
Brian has hosted 162 Episodes.
May 7th, 2017 | 39 mins 17 secs

aliens, android, backfire, canada, close encounters, iphone, midi, montreal, nostalgia, podcast, quebec, star wars, ufo, ufos, wikitribune

This week, Angelo discovers Brian's shocking secret, changing from Android to iOS, and they ponder why people think they are seeing UFOs. Bonus: A discussion of close encounters of all kinds!

April 29th, 2017 | 30 mins 14 secs

aliens, apple, coleco, ibm, leprechaun, montreal, paranormal, pentium, podcast, quebec, tech, ufo

In the inaugural episode of the podcast, Brian and Angelo discuss their respective tech histories, old computer games, the Mobile, AL leprechaun incident and more!